Did you know it's very hard to get tap water and bottled water that's perfectly pure? It's true because of the methods most companies use to purify the water sources that go into their tap water and bottled water. So is all hope lost if you want really pure water? No is the answer to that because distilled water is a form of water that's available that's as pure as you can get. The good news is that you can now make high quality distilled water at home yourself at a very reasonable cost.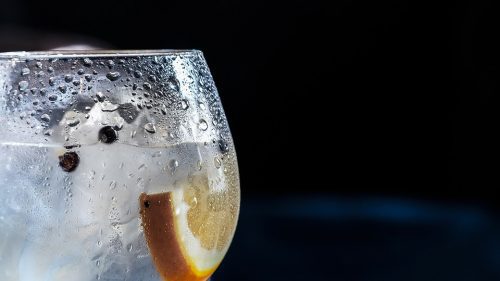 Now that you know you can make your own distilled water at home that only leaves one small problem. That's how do you know which do-it-yourself water distiller is right for you? We are here to help you with that. We will do several reviews on the top model water distillers. We will also give you some other information on them too which you should focus on when deciding which model home distiller to purchase. By the time you are done reading this article, you will be able to select the absolute best home water distiller for your needs.
Best Water Distiller Comparison Table
[table id=7 /]
1. Megahome Countertop Water Distiller Stainless
** Editor's Choice – Best Water Distiller **
This is definitely one impressive home water distilling device. It has a nice size capacity to it, makes distilled water in a hurry and is really easy to use too. Megahome deserves some compliments for its really nice design. Everything you need except for water comes in this handy water distillation kit.
There are a lot of features to like about this model home water distiller. These include such things as its all glass container vessel and its push button quick start system. There are many safety features built into it also and that's why it has been approved for safety from the reputable Underwriters Laboratory testing group.
This is a very good looking water distillation machine. With its stainless steel interior and finish it's easy to clean up and it will even look good sitting on any type of counter material. It's very solidly built and what few parts on it that are not stainless are made of very durable plastic.
This unit comes with a fairly standard one year warranty and the company's 22 years of water distiller manufacturing are very evident in its overall design. In the package it comes in you will also find the required activated charcoal sachets it uses, 6 replacement filters and even a solid matter residue cleaner.
Pros:
Distills 1 gallon of water in 5.5 hours
UL Listed for safety
Real glass collection container
Manufacturing experience of a 22-year-old company
Good looking stainless steel finish
Everything you need to get started is included
Cons:
Only a one year warranty
A little heavy at 11 pounds
2. Mophorn Pure Water Distiller 4L Countertop Water Distiller
** Best Budget Water Distiller **
Here is a water distiller that uses a full 750 watts of power to make that very useful and pure distilled water that so many people desire. Mophorn has managed to make a unit that is well-designed yet they were still able to keep its cost down. You can't go wrong purchasing this water distillation machine if you desire to make distilled water at your home for a budget price.
If you like a lot of distilled water in a hurry this home water distiller will easily do the trick for you. It produces some 4 liters of pure distilled water in less than 5 hours. All you have to do is set it up, fill it with tap water and then push a button and you will have a generous amount of distilled water made in no time.
This is a countertop model distilled water making machine that looks good too. It has a good looking white baked-enamel body that will complement the looks of any kitchen countertop that it rests on. The inside of it is made to last a long time too. That's because its interior tank is made of 100% 304 stainless steel. All of its components are made of what is considered to be food grade material.
There is much to like about this water distillation device and that includes its very low energy consumption when in use. Everything you need to get started comes right in the package.
Pros:
Distills 4L of water in 4.4 hours
750-watt power
Made using food grade materials
White Baked-Enamel body/100% 304 stainless steel Inner tank
Simple push-button operation
Very energy efficient
Cons:
Container is only made of BPA plastic
Hard to see leftover residue on the outside of it with its white finish
3. Ridgeyard 4L Pure Water Distiller Purifier Dental and Pure Water Maker
This is a water distillation device that's made by one of the most reputable company's in the business. People rave about how well this Ridgeyard home water distiller is designed and works. It's also very reasonably priced for all you get with it and how simple it works when producing pure distilled water.
Do you want lots of distilled water made in a hurry? Well, this water distillation machine is very capable of that. It will fill its glass collection container with 1L of pure distilled water in just an hour. It has a good looking 304 stainless steel exterior and all of the major parts on the inside of it are made of this material too.
One of the best things about the design of this home water distiller is that water never comes into contact with anything other than stainless steel or glass. That means no leaching of contaminants from plastic like you will see in some water distillation machines.
The little things are what make this home water distiller so nice. Its simple single touch operation makes it easier than ever to make useful distilled water. This is also a very safe water distillation device because it will automatically shut off if its temperature reaches 320℉.
Pros:
Distills 1L of water in 1 hour
Single touch operation/High limit cutoff
Space saving and portable
White Baked-Enamel body/100% 304 stainless steel Inner tank
Water never touches plastic
Large openings make it easy to clean
Cons:
The chamber cleaning powder is not included
Heavy at 14 pounds
4. CO-Z FDA Approved Water Distiller
How do you know that your home water distiller makes some really pure water? You can bet that's true if it has FDA approval. That's exactly what you get with this model water distiller from CO-Z. It's very nice design features don't stop there either because there is a lot to like about this water distillation machine.
For starters, it will produce a very good 1.5 liters of water in just one hour. That's because it features 750-watt power. You don't have to worry about it getting too hot though. It has an automatic shutoff when the temperature goes beyond what's required for the distillation process.
This is a good looking water distiller too. It has a white baked-enamel body that will compliment any countertop it's placed on. The inner tank is all stainless steel and any other parts on it are made of friendly BPA free plastics. You will have no problems producing contaminant free water with this machine.
Best of all, this very good working water distiller will not take a big bite out of your budget either. The manufacturer also backs it up with a full 1-year warranty after purchase.
Pros:
Distills 1.5L of water in 1 hour
Only FDA-approved water distiller
750-watt distillation power
White Baked-Enamel body/Stainless steel Inner tank/BPA free plastics
Overheat protection
Budget-friendly
Cons:
Warranty could be longer
Needs to be thoroughly cleaned before the first use
5. Pure Water Mini-Classic CT Counter Top Distiller
This is a little larger home water distiller than some of the others on our countdown of the best ones. It's perfect for those who require bigger quantities of distilled water at home or elsewhere where this machine will be used. It's a very user-friendly unit that will easily produce 3 gallons or more of distilled water for you in a single day.
This is a very versatile style water distiller because of its capacity. That means it will not only work in your home but you can take it to your office, medical building or any other place that requires a decent amount of distilled water each day.
Even though it's a larger home water distiller it will still nicely fit on just about any conventional countertop. It's an improved design over the popular Mini-Classic II which already had many great water distillation features on it.
One of the best things about this home water distilling machine is how easy it is to clean and service. There is a convenient access door to the distillation chamber on the unit. This unit is lined with high quality and pure stainless steel on the inside to promote longevity and further enhance the water purification process.
Pros:
Distills 3 gallons of water in 24 hours
Comes ready to use
750-watt distillation power
Super-easy to clean
Water does not come in contact with any plastic parts
Improved design
Cons:
Not portable at over 30 pounds
Is not a decorative type water distiller
6. H2OLABS Stainless Steel Water Distiller with Glass Carafe
Here is a water distillation device that was voted best in class by several different consumer product organizations. After taking a closer look at this nice home water distiller it's easy to see why. It's solidly built in a way that will easily help you make a lot of ultra-pure distilled water.
This is a small but mighty water distillation device. Evidence of that is the fact that it can produce a very generous 4 gallons of distilled water each day. That's the same amount of distilled water that much bigger and more expensive water distillers produce.
There are a host of other great features you get with this product too. For example, it comes with a porcelain nozzle insert so the distilled water that's produced never comes into contact with plastic. It has a stainless steel interior and exterior and it also comes with a larger size 1-gallon container vessel.
This unit will help you cut down on some of your water distillation costs too. That's because its filter media comes in pods as you see for some coffee makers. These pods not only are a great help in the water purification process but they also last much longer than the filters in regular water distillation machines.
Pros:
Distills 1 liter of water in 1 hour
750-watt power
Uses long-lasting activated carbon pods
Automatic safety shutoff/high limit
Good looking baked enamel exterior
Stainless steel interior
Cons:
Could be easier to keep clean
Water containment vessel is not very decorative
7. CNCShop Water Distiller Water Distillation Purifier
This is one of the better home water distillation setups you will find at a lower price as this one sells at. It is loaded with nice features and will make a generous amount of distilled water for you each and every day. You will come to appreciate its simplicity to operate and the high purity of the distilled water it produces.
One of the better features on this home water distiller is its 750-watt power. It tends to speed up the distillation process a little. That's why it can make as much as 1 liter of pure distilled water in around an hour's time. That rate of distilled water making should be enough to satisfy any household distilled water needs.
This distiller will not look out of place on any countertop either. That's because it has a good looking baked enamel exterior finish that is accented by stainless and a durable rigid plastic dome cap. The stainless steel interior only helps promote pure water quality even more.
There are several safety features built into its design also. Chief among them is this unit's ability to shut itself down if it reaches a temperature that is much higher than what is required for water distillation to take place.
Pros:
Distills 1 liter of water per hour
750 watts of distilling power
Includes purification filters
Built-in over limit safety shutoff
White baked enamel exterior
All Stainless steel interior
Cons:
Filter is slightly tricky to insert
Water containment vessel is made of BPA free plastic
How Water Distillation Works
Many people know that water distillation makes water extremely pure but not many people actually know how the process of water distillation actually works. Here is a quick explanation about how water distillation is able to make the cleanest drinking water possible.
It's all based on the principle that water has a significantly lower boiling point than minerals and other solid material. So if you boil it and then recapture the vapor that is free of any solid contaminants then the result is you get ultra-pure drinking water.
The process is a little more complex than this but this gives you a good idea of why distilled water is the purest form of water there is.
Best Home Water Distiller Buying Guide
Ok, so you know you want the ability to make pure water cheaply at home. That's great but not all water distillers are good quality ones. So how do you know if you are getting a well-designed and well-made home water distiller? Here are some characteristics of home water distillers that you should focus on when trying to decide which water distiller unit to buy.
Containment Vessel Material/Capacity
Not everyone needs the same amount of distilled water to use. That's why when you are going to buy one you need to take a look at the specifics of the water capture container.
The first characteristic of the water container you need to take a look at is the material it's made out of. Typically this is something like real glass, sturdy see-through plastic glass or stainless steel. Anything else is probably a sign that it's not a high-quality water distiller that you are looking at buying.
Not everyone needs the same amount of distilled water made available to them either.  That's why you need to know the size of the container that the distilled water is captured in for reuse. Typically most water distillers will provide you with 3 to 6 liters of water in a single distillation session.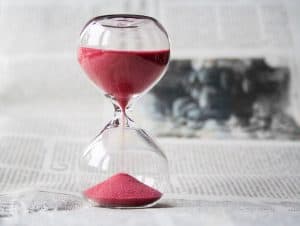 Not all home water distillation machines produce distilled water at the same rate. Some machines will go through a water distillation cycle in an hour or less and other take several hours to get this process done. It's up to you to decide how much distilled water you need in what amount of time and then purchase a home distillation machine that can meet those water production criteria for you.
All water distillers will have water filters inside them that serve two main purposes. They are an additional part of the water purification process and they also act to capture the solid contaminants that are released from the water you are trying to distill. Not all water filters in distillation machines are the same. Some are very simple in nature while others use things such as activated charcoal and
You want your water distiller to last you for many years so it really helps if they are made using strong materials. These include unbreakable plastics and stainless steel. So look for durability signs like these when you are making your home water distiller selection.
In order to turn water into vapor to start the distillation process, you need to be able to heat that water up to a very high temperature. That's why buying a home water distiller that has many safety features built into is recommended. You want to be protected from burns, scalding, and electrical current coming into contact with water.
A well-designed home water distillation machine will have safety features like the following:
UL stands for Underwriters Laboratory which is a consumer product safety inspection group. They test everything on products that produce high heat by electrical means as home water distillers do. When you see their stamp of approval on a product you know that product is safe to use in a home environment.
Sometimes you may be in a hurry when you are doing things around the house such as distilling that nice pure water that you like. Given that, it quite possible that you will forget to turn your machine off and that becomes a safety hazard. An auto shutoff mechanism or a timer will cover you nicely here.
Manufacturers of water distillers are well-aware what temperatures their machines need to operate to facilitate the water distillation process. They also know that sometimes their machines can get much hotter than this required temperature goes above that. That's why many manufacturers built in a safety switch that turns the machine off it reaches a temp that is higher than that required.
Two important characteristics of any home water distiller to consider during the buying process are how easy the water distillation process is with it and then how easy is it to clean up afterward.
You want simple controls on any water distiller that you buy that largely automate the distillation process from start to finish. Since precipitated solids are a byproduct of the distillation process and tend to be hard to get off once dried, you will want a distillation machine surface and filter type that are easy to clean.
Water distillers are by no means disposable items that you want to have to purchase on a regular basis. With that being said, you want to try and get the best warranty possible when buying one. Having a water distiller that is backed up by a comprehensive warranty for a long period of time is a nice bonus. The warranty can also be used as a good way to gauge the manufacturer's confidence in the quality of their product. Warranties are also a great deciding factor when trying to choose between two similar products.
Benefits of Home Water distillation
Most people know that distilled water is the purest kind of water but they really don't know what it's good to be used for. Here are some of the many benefits and uses that you get with distilled water.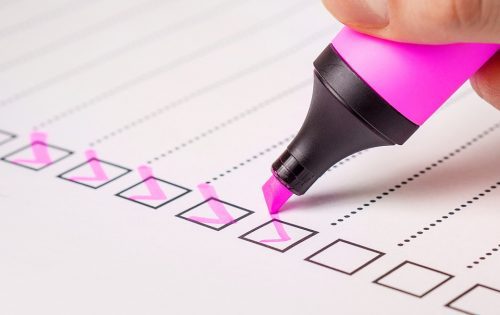 Ultra-Pure
Makes Drinks and Foods prepared with it taste Better
Affordable
Won't discolor clothing when ironing or hand washing
Helps those who are trying to detox their bodies
Has many sanitary medical uses
Great for humidifiers
Gentle on your skin/Great for removing makeup
Makes ice cubes that do not affect the taste
Great to top off car batteries with
So as you can see there is a lot more to distilled water than just being the purest form of water to drink.
Summing Up Our Thoughts on Home Water Distillers
Without a doubt using distilled water has some great benefits. As a matter of fact, we can't think of anyone who can't find something they can use distilled water for on a regular basis. It's even better if you use the best home water distillers to affordably make your own distilled water right in your kitchen. Once you get used to how distilled water can make subtle changes to your life you will wonder how you ever went so long without it.
Any of the model home water distillers that we reviewed here would make an excellent purchase for making your own distilled water. Also be sure to follow the advice in our home water distiller buying guide when shopping for a new one. If you do that you will be sure to find a home water distillation machine that will be perfect for your needs.