A filter that lies between your appliance/faucet and the incoming water line that filters every drop would be convenient for anyone. It is easy to see why inline water filters are becoming popular. The fact that it will save you considerable space and still deliver 100 percent healthy and pure water to your home offers a compelling solution to home water filtration.
Like all other filters, there are many varieties of inline water filters, and thus you might be a bit overwhelmed when looking for a suitable model for your home. Luckily, we are here to help.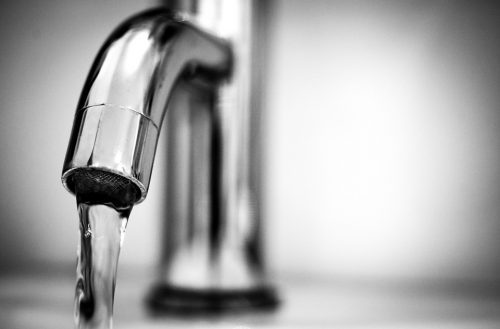 Below, I will discuss the top 5 best inline water filters and later walk you through a comprehensive buying guide that will help you choose a model that fits your home water purification needs. But before that, let's see what an inline water filter is and how it differs from other filters.
What Is An Inline Water Filter?
An inline water filter is a filter that you install directly to your home water supply line that leads to your appliance or faucet that consumes water. This filter comes with one primary role – to eliminate contaminants and odor from your water.
But how are inline water filters different from other water filtration systems. I have already mentioned that they have a different installation method as they are fitted in between your water line and appliance. Other ways in which these filters are different include;
They have a compact design, making them ideal for homes where space is at a premium
They can easily be used as a pre-filter alongside other systems like a reverse osmosis water filtration system to purify water further
You can connect them to home appliances like ice makers, coffee makers, fridges, and so on. You can use them with appliances that have lower workflow rate
Also, inline water filters offer you an affordable way of filtering your home water making it healthy and clean for drinking and cooking.
Unlike the notion that most homeowners have regarding inline water filters that they are all the same, different inline water filters vary greatly based on intended purpose, functioning, features, and so on. This explains why you need to choose your model after careful consideration to ensure it meets your water filtering needs.
Below, we review the top 5 top-rated inline water filters that are enjoying extensive usage in many homes.
Best Inline Water Filter Comparison Table
Image
Description
Capacity
Dimensions
NSF/WQA Certified
Price
Woder 10K-Gen3 Ultra High Capacity Direct Connect Water Filtration System


** Editor's Choice - Best Inline Water Filter **

10,000 gallon
3 x 3 x 15 inches
Yes
Filtrete Advanced Under Sink Quick Change Water Filtration System


** Best Budget Inline Water Filter **

2,000 gallon
4 x 6.8 x 14 in
Yes
Watts Inline Water Filter 20,000 gallon Capacity- Inline Filter
20,000 gallon
10 x 2.5 x 2.5 inches
Yes
Woder 10K Ultra High Capacity Direct Connect Water Filtration System
10,000 gallon
12 x 2.5 x 2.5 inches
Yes
PureWater Water Filter Install Kit, Complete Filtration System
1,500 gallon
10 x 2 x 2 inches
Yes
1. Woder 10K-Gen3 Ultra High Capacity Direct Connect Water Filtration System
** Editor's Choice – Best Inline Water Filter **
Woder is undoubtedly one of the outstanding water filtration systems in the market, boasting of filtration capacity of up to 10,000 gallons. The long-lasting filter can offer up to 3 years of remarkable service without considering replacement as it features high-quality construction materials. The filtration system may sound like the kind of filters that takes a lot of time to install, but there's no need for panic as the Woder 10k – Gen 3 can be easily installed without the need for technical understanding and in minutes.
Better yet, the filter comes with all that you need for its installation- a head with a built-in valve, filter, outlet hose – 3/8 m compression by 1/4 pipe, and inlet hose – 3/8 F compression by a ¼ pipe. The high-quality filtration system helps in the elimination of pollutants including 99.9% lead, chlorine, heavy metals, mercury, chromium 6, carcinogens, Volatile Organic Compounds (VOCs) and odors among other contaminants. This ensures that your family not only enjoys the water from the tap but also remains healthy.
All the materials used in the Woder Filtration system have been approved by the NSF and even tested in various independent labs to ensure quality in correspondence with the American National Standards Institute (ANSI standards).

Features of Woder 10K Water Filtration System
It has an Ultra High Capacity of 10000 gallons yet a cheaper option that's quite effective to install in your kitchen. It can last for three years without considering replacement.
It removes any harmful contaminants such as chlorine, bad taste, odor, lead, as well as heavy metals. It eliminates harmful minerals while also preserving the essential natural minerals leaving the water with a great taste and smell. The water is ideal for sensitive skin too.
It comes with everything required for its installation with the best quality fittings that get the job done in minutes with no need for plumbing. The materials used have been approved by NSF meaning that the quality is the best.
Pros of Woder 10K Water Filtration System
It's budget friendly
It's easy to install without the need for plumbing. The filter hooks up in about 5 minutes.
It has been made in the best quality, without leaks
Has an ultra-high capacity as it can filter up to 10, 000 gallons of water
Can last up to 3 years without replacement
You don't need to replace the whole filtration system after three years of use
Materials have been approved and tested by NSF
The whole system comes assembled to make it extremely easy for installation
Comes with a money-back guarantee
Cons of Woder 10K Water Filtration System
The model is not effective at filtration of chloride, but the company has been working on designing a filter that can eliminate the component
2. Filtrete Advanced Under Sink Quick Change Water Filtration System
** Best Budget Inline Water Filter **
Are you seeking fresh drinking water right from the tap under your sink? This system is the ideal model for you as it adds great value to the water by removing harmful impurities from your tap water while retaining the beneficial natural nutrients. It has been proven to remove cysts including atrazine, turbidity, and cryptosporidium.
The 3M filtration system is also effective at reducing the taste, odor sediment and chlorine taste to ensure that you get fresh tasting water for your family. Manufactured by 3M, the model features a filter media that's electrostatically charged. This implies that the media plays the role of a magnet, attracting and getting rid of microscopic particles that other filters may not get rid of. 3M is among the leading brands when it comes to water filtration system as well as other appliances.
And while the installation of this unit may be a bit complex than other filters, it's worth the effort. The installation may require about 30 minutes with only a screwdriver needed to get the job done; other small tools may prove helpful depending on your specific sink and water line. Once the unit is connected to your cold water line, you'll undoubtedly be able to enjoy clean water from your tap.
The under sink Filtration system is ideal for both kitchen and bathroom applications. However, the 3M Filtrete requires the cartridges replacement after every six months to ensure optimal performance and efficiency. The materials used in its construction have been tested and certified by NSF International.

Features of 3M Filtrete Filtration System
The filter is easy to install with small tools required such as a screwdriver. The installation takes less than 30 minutes.
The filter removes parasitic cysts if found in water. It also eliminates the taste of chlorine, odor, and sediment among other contaminants often found in water.
The filter does not require a dedicated faucet, and it boasts a 6-month lifespan.
As reported by a majority of consumers, 3M Filtrete Filtration System maintains full water flow after installation.
The 3M under sink water filter is budget friendly yet effective for people in need of a great yet inexpensive water filter system.
Pros of 3M Filtrete Filtration System
It's an enhanced filtration system with electrostatically charged media
Allows fresh drinking water under the sink
It has been manufactured by 3M, a renowned brand in water filtration and other appliances
Cons of 3M Filtrete Undersink Filtration System
It takes relatively long to install
It's only designed for under the sink installation
Cartridges should be installed after every six months.
3. Watts Inline Water Filter 20,000 gallon Capacity- Inline Filter
Watts Inline Water Filter has multiple uses. It can be used for a coffee-making purpose, ice-making purpose, for refrigerators as well as in other appliances that use water. Besides, you can use this model for washing machine needs.
This water filtration system is high-quality, safe, and its filters are NSF certified. It reduces chlorine and odor in your home supply as well as other sediments. Along with this, this inline filter system helps to eliminate scale buildups.
The system measures ten by 2.5 by 2.5 inches and weighs about 1.9 pounds. The installation process of this inline water filter is easy as it comes with adapters that are compatible with most modern faucets. Made in China, this product comes with a one-year limited warranty.
The filters used in this model has a longer lifespan as it can filter up to 20,000 gallons. After installing it, you will notice that the quality of water has improved significantly.

Features of Watts Inline Filter
It can filter up to 20,000 gallons of water
The filters are NSF certified as well as WQA certified
This filter can be used for ice-makers, refrigerators, water coolers, water fountains, campers, commercial coffee makers, RVs, and more
It is easy to install directly into your faucet system as it has adapters that fit into a modern plumbing system
Pros of Watts Inline Filter
This water filter can be set up in a short time
It improves the quality of your water tremendously
As compared to most water filters, Watts Inline Filter last longer as it can filter up to 20,000 gallons
It is among the most flexible filters on the market
The filter is easy to install and maintain
Cons of Watts Inline Filter
The mounting bracket may call for additional fitting
There might be a possible drop in flow rate after some time of usage
4. Woder 10K Ultra High Capacity Direct Connect Water Filtration System
Also made by Woder, this inline water filter comes fully dedicated to filter your drinking water. It removes over 99.9 percent of contaminants and sediments present in your home water, which include chlorine, bad tastes and odors, volatile organic compounds, mercury, and turbidity. The final result is crisp, safe, great tasting drinking and cooking water.
Something pleasing about this package is that it comes with all the materials needed for installation, including clips and screw, making the installation process simpler than in most units out there.
Despite its affordability, this unit can last for up to 3 years filtering up to 10,000 gallons of water. Made in the USA, this unit comes with all the materials approved by NSF thereby making it one of the best water inline filters on the market today. Like other Woder products, this unit has a money back guarantee policy- making it a risk-free investment.

Features of Woder 10K Water Filtration System
It filters up to 99.9 percent of contaminants
It comes with all the installation materials making the installation process easier
It comes with money back guarantee
It is made in the USA
It is NSF/ANSI certified
It filters approximately 10,000 gallons
Pros of Woder 10K Water Filtration System
It comes with money back guarantee
It is portable
Has a quick installation process
It is made of high-quality material
Cons of Woder 10K Water Filtration System
Water pressure drops after several years of usage

5. PureWater Water Filter Install Kit, Complete Filtration System
When trying to buy the best inline water filters, you need to consider a couple of factors. One of the most important things to consider is how long a filter will last. Some generic filters will only treat water for only six months before they need a replacement. While there is nothing wrong with that, it can be easy to forget, and you can go for several months drinking unfiltered water.
Thankfully, this inline water filter from PureWater Filter will last up to one year and can treat over 1,500 gallons of water. Besides the sheer volume that you can treat and filter with this model, it will remove most of the contaminants including chlorine, lead, calcium, and other chemicals.
In other words, you will get clean and healthy water with this system. What I like about PureWater Filter Water Inline Filter is that it can mount easily and securely to any modern faucet as it has adapters that are compatible to most taps. Also, it is easy to replace as you will only need pop it out and replace the filters. The wall mount clips that come with this unit hold the filter in place. When it comes to replacing it, you will only need to unhook it from a water line. Overall, this water filter will last longer than most brands.

Features of PureWater Filter Water Inline Filter
It removes most of the contaminants thereby ensuring you enjoy clean, filtered water directly from your faucet
It is easy and quick to install as it comes with everything you need including a user manual and fittings
This system is made in the USA and comes with a lifetime warranty for malfunctioning and defective parts
Class 1 filters- all its parts are NSF tested and certified. They have been proven to reduce odor and remove taste and chlorine in the water
Pros of PureWater Filter Water Inline Filter
It is made in the USA, and thus you are assured it has met supreme quality
Removes up to 99 percent of all water impurities
It uses effective, long-lasting filters
The unit is NSF and WQA certified
Comes with a free lifetime warranty
It is very easy to install
Cons of PureWater Filter Water Inline Filter
It is not suited for a large family
Has a limited filtration capacity as compared to others
Inline Water Filter Buyer's Guide
Benefits of a Water Inline Filter
Modern inline water filters reduce contaminants that previously could only be removed using a reverse osmosis system. Old models of these filters only used activated carbon filters to eliminate contaminants, but modern models have cartridge filters and carbon filters making them very effective in eliminating virtually all the contaminants.
Here are major benefits of using inline water filters;
Remove bad tastes and odors- most modern inline water filters use several activated carbon water filters. These filters are very effective at removing bad tastes and odor from the water.
Chlorine removal- carbon filters eliminate chlorine from your drinking water. Models with double carbon filters trap most chemicals and contaminants from water with the first filter and chlorine with the second filter thereby ensuring you drink pure, healthy water.
Sediment removal- the inbuilt cartridge filter removes sediment from the water. This is made possible by the spun polypropylene or pleated polypropylene in the cartridge
Bacteria and microorganism are also removed from your water. The cartridge used by your inline water filters also block bacteria and harmful microorganism such as giardia and cryptosporidium from reaching your faucet
How to Buy the Best Inline Water Filter
When buying an inline water filter, there are a couple of features you need to consider;
When it comes to inline water filters, water pressure is an important factor to consider. It is very annoying to wait a long time for a glass of water to fill. Use a water filter that can deliver good water pressure especially if your home water supply doesn't have enough pressure. Modern inline filters offer a better water pressure than traditional ones. However, one downside of having the filter increase water pressure is that the water spends less time in your filter and thus some of the contaminants might bypass the filters. This might be a problem if your home water is highly contaminated. If the water supplied to your home is quite clean, the number of contaminants reaching your faucet will be insignificant.
Ease of Installation and Frequency of Filter Change
This is another important factor you need to consider. You might wonder why installation matters since you are installing the unit once, but the fact is that if the filter is difficult to install, you might damage it in the process. Another reason you need to buy a unit that is easy to install is that you will not need to hire a plumber for the installation work.
These filters are designed as DIY projects, and thus there is no need for hiring a professional. If you encounter difficulties during the installation process, the chances are that you will find a detailed video tutorial that might help. You can also call the model manufacturer to get more details as well. More often, customer service will provide more valuable information that will help you finish your installation process fast.
Besides, go for models that have an easy process of changing filters. All the models we have reviewed here use filters that can be changed easily. However, you will find other models on the market using filters that are really difficult to change. This can be problematic if you are to change filters more often.
Depending on the number of filters and components of the filter cartridge, some inline water filters will be more effective at removing some contaminants than others. Some models are very good at removing most of the contaminants but lack the capacity to remove specific contaminants. That's why you should use a water quality testing kit before buying an inline filter. A kit will show you the level of each contaminant in your water source. You then use this information to look for a model that is efficient at removing these particular elements contaminating your water.
From the above reviews, I'm sure you have already noticed that most models need new filters every one or two years. Most cartridges work in the same way, and thus you need to check a model with cartridges that last longer and made of high-quality components. However, remember that cartridges longevity depends on the quality of your home water supply.
When Should You Change a Water Filter Cartridge?
There is no accurate answer to this question as some models will need a filter change every 6 months while others can last up to five years before they need a replacement.
You should read your manufacturer's instruction to know the optimal time to change the filters. Some systems will notify you when it is time to replace the filters.
How to clean and replace a cartridge in your inline water filter
This process varies according to the model, but here are some steps that are common for all filters;
Turn off your water supply
Drain all the water by opening the faucet
Use a screwdriver to open the casing or the tool recommended by the manufacturer
Remove the filters
Clean its casing
Replace the filter and close the casing
Turn on the water to check for leaks
Conclusion
Inline water filters offer a perfect balance of size and filtration; they are ideal for small spaces or if you want to protect your appliances. All of the best inline water filters we have reviewed here are easy to install and maintain, and they are highly effective at removing contaminants from your drinking and cooking water.
Resources
[1]
nrdc.org.com
: Water Pollution
[2]
nationalgeographic.com
: Learn about the effects of pollution on freshwater.
[3]
wikipedia.org
: Water Purification