Introduction – Reverse Osmosis (RO) Water Filter Systems
A reverse osmosis system is a specialty filtration system and is considered to be among the most rigorous types in the market today. A reverse osmosis water filter system is particularly useful for individuals who have
Chemical sensitivities
Live with very poor municipal water
Desire ultra-clean water
Interested in the removal of certain hard-to-remove chemicals such as fluoride
Immune systems are compromised and are therefore at risk of infection from waterborne contaminants.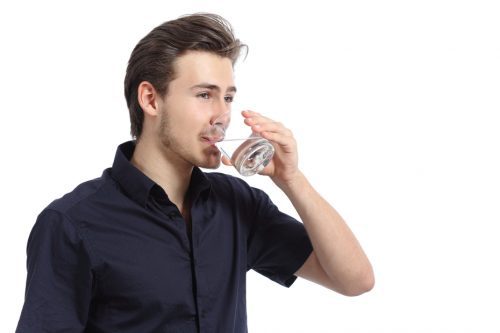 Reverse osmosis filters are uniquely capable of decreasing the presence of chemicals from the water in your home. However, the filtration system an also reduce viruses, bacteria as well as protozoa. The particular contaminants that it reduces in drinking water are as follows:
Protozoa – These include giardia and cryptosporidium.
Bacteria – These include E.coli, shigella, salmonella, and Campylobacter.
Viruses – These include rotavirus, norovirus, Hepatitis A and Enteric.
Chemical contaminants – These include sulfate, sodium, radium, potassium, phosphorous, nitrate, magnesium, lead, fluoride, chromium, chloride, calcium and arsenic.
There are several benefits associated with the use of reverse osmosis filters, and they include the following:
It has a low cost of use. This is because the user only pays pennies for every gallon of filtered water.
These filters are powered by water pressure thus do not require energy for operation.
Filters that use reverse osmosis system are easy to clean.
These filters flush out of contaminants rather than to store them.
It provides water with a crisp and clean taste. The filtered water also has a pleasant appearance and smell.
It is highly effective in the elimination/ cleaning of close to 99% of water contaminants.
Reverse Osmosis (RO) System Product Comparison Table
Image
Model
Dimensions
Rating
Price
Home Master TMAFC Reverse Osmosis Water Filter System
** RECOMMENDED **
20 x 16 x 13 inches
9.6 / 10
APEC Top Tier 5-Stage Ultra Reverse Osmosis Filter System
16 x 5.2 x 17.5 inches
9.6 / 10
iSpring RCC7 RO Water Filter System
5.25 x 14.5 x 17.5 inches
9.5 / 10
APEC Top Tier Supreme Reverse Osmosis Water Filter System
15 x 7 x 18 inches
9.3 / 10
Global Water RO-505 Reverse Osmosis System
14 x 5 x 16 inches
9.2 / 10
Express Water Reverse Osmosis Filtration System
18.2 x 19 x 16 inches
9.1 / 10
Watts Premier RO-Pure 531411 Reverse Osmosis System
12 x 4 x 12 inches
7.8 / 10
Home Master TMHP Reverse Osmosis Water Filter System
12 x 16 x 20 inches
9.3 / 10
Best Reverse Osmosis System Product Reviews
There are so many reverse osmosis water filters available on the market today from different brands but very few of high quality. The following are some of the best reverse osmosis filters available:
1. Home Master TMAFC Reverse Osmosis Water Filter System
** RECOMMENDED **

This is a high-quality product from the renowned Home Master brand. It has the following unique features that are bound to pique the interest of the consumer:
Warranty: It has a limited warranty that lasts for 5 years and is only applicable to parts.
Design: It has an exemplary design that functions to eliminate most of the common problems associated with traditional reverse osmosis systems such as slightly acidic water, service challenges, slow flow rate and canister filter housing leaks. It uses a modular filter design.
Minerals: This product has added minerals to facilitate a great taste. Magnesium and calcium are added to twice using a patented contact technology during the process of purification.
Size: It has a good compact size i.e. 20 x 16 x 13 inches.
Filters: It uses filters that are relatively easy to change. This is because they do not need brute force and heavy tools to loosen the canisters that have been sealed shut by contaminants and hardness minerals. In addition, the filters are long lasting and only need to be changed after every 2000 gallons or once a year.
Filtration: This filter uses 7 filtration stages to eliminate close to 99% of pharmaceuticals, dissolved solids, heavy metals, chemicals, chlorine, and chloramines. This guarantees health and general wellbeing of the user.
Water efficiency: It comprises of a non-electric permeate pump that further improves the filtration system's efficiency. This means that water waste will be decreased by close to 80% while water production will be increased by close to 50%. Furthermore, it provides consumers with water that is slightly cleaner through the elimination of the TDS creep condition.
Flow rate: Water in this reverse osmosis filter flows twice as fast when compared to the traditional reverse osmosis filters.
Weight: It is very light in weight at 14.1 pounds for portability.
2. APEC Top Tier 5-Stage Ultra Reverse Osmosis Filter System

APEC Water Systems have once again proved that they are indeed a superior brand with this superb filter system. It has the following interesting features:
Warranty: It has a one-year warranty. This indicates the manufacturer's confidence in the product.
Filtration: It is equipped with a superior filtration technology that removes close to 99% of water contaminants such as a virus, bacteria, heavy metals, fluoride, lead, chlorine, arsenic as well as many more water contaminants. This helps in attracting financial savings because it prevents infections.
Size: It has a suitable size of 16 x 5.2 x 17.5 inches, this guarantees that kitchen space is not wasted.
Filter: This RO filter system has durable filters incorporated into it to provide consumers with unlimited clean drinking water that has a crisp taste. This is better tasting than bottled water.
Fittings: It has JG fittings that are high quality and quick to connect. This means that it does not need additional steps or lock clips to seal a leak thus convenient and very secure.
Design: This filter system is designed to easily fit in any standard kitchen cabinet. This means that consumers do not worry about the system failing to fit.
Weight: This product weighs 25 pounds, this allows it to be moved to the desired location if need be.
Faucet: It is sold together with a chrome faucet that is completely lead-free. Furthermore, it has JG Food-grade tubing that is FDA certified. These function to provide consumers with pure water that is contamination free thus safe.
Certification: The manufacturer of this system has WQA certification. This acts as a guarantee that the system will be noise and trouble free, a situation that translates to high durability.
Check Price and ReviewsRead Detailed Review
3. iSpring RCC7 RO Water Filter System

This is a premium and high-performance product from the reliable iSpring brand. The following are some of the salient features of this amazing product:
Money back guarantee: This RO filtration system has a 1-year money back guarantee. This is meant to indicate the kind of confidence that the manufacturer has on the product.
Certification: It boasts of Gold Seal Certification from the Water Quality Association. This means that it adheres to all the stipulated water quality standards.
Installation: This product has a DIY installation system that has been streamlined for the greater convenience of the client. Also, it easily fits below sink cabinets. The available assistance includes technical support, video support, and written support.
Filters: It is equipped with a composite semipermeable reverse osmosis membrane that is a thin film. This can filter down up to 0.0001 microns. This only means that the drinking water will be highly filtered thus safe. Furthermore, replacement filters all comprise of standard sizes.
Filtration: It is capable of filtering out several water pollutants that compromise of fluoride and chlorine. The system combines reverse osmosis filtration, carbon block filtration, granular activated carbon filtration and polypropylene filtration systems.
Weight: The lightweight that characterizes this product, i.e. 25 pounds greatly promotes its portability.
It is sold together with a brass body faucet that is neatly brushed with a nickel finish for an aesthetically appealing finish.
4. APEC Top Tier Supreme Reverse Osmosis Water Filter System

This is yet another one of a kind from the leading APEC Water Systems brand. It is equipped with the following features:
Weight: It is good to have a highly portable product, and that is why this filter system is only 25 pounds in weight.
Size: Its compact size of 15 x 7 x 18 inches allows for efficient utilization of valuable kitchen space.
Fittings: The manufacturer uses high-end fittings of the JG Quick Connect type that do not need additional steps or lock clips for sealing leaks. These fittings are convenient and very secure.
Faucet: The chrome faucet on this product is not made of any trace of lead metal. This makes it very safe. Also, it has JG Food-grade tubing that is certified by the FDA to provide pure drinking water that is free of any contaminants.
Filters: This product is fitted with filters of very high capacity filters that more durable compared to other filters available in the market.
Certification: It has WQA Gold Seal certification. This means it can eliminate close to 99% of water contaminants such as a virus, bacteria, heavy metals, fluoride, lead, chlorine, arsenic, etc.
Filtration: A 5-stage filter system ensures all water contaminants are removed for ultra-pure water.
5. Global Water RO-505 Reverse Osmosis System

This is a high-performance RO filter product from the Global Water brand. The following are the functional and interesting features that characterize this product:
Filtration: It can comfortably filter over a thousand water pollutants that cause illness like fluoride and chlorine. The filtration system in this system has 5 stages of filtration.
Fittings: The manufacturer has provided the consumer with top-notch Quick Connect fittings. These facilitate a secure and convenient installation process because of the easy steps followed. This system does not require clips for safety lock.
Tank and faucet: The tank and faucet on this product are not made of any trace of lead. They comply with the NSF/ standard 58 to ensure that users only get pure water that is both safe and healthy.
Portability: It is very portable at 17 pounds of weight. This means that it can be moved if need be.
Filter: It is equipped with an inline premium filter that is certified to provide consumers with clean drinking water that is pure and refreshing.
Size: It has a suitable compact size, i.e., 14 x 5 x 16 inches. This means that it does not occupy valuable kitchen space.
6. Express Water 5 Stage Reverse Osmosis Filtration System

This is 5-stage RO product from the reputable Express Water brand. The features that make this filtration system so unique include the following:
Warranty: This under-counter water filter has a limited warranty of one year as a display of the manufacturer's confidence in the product.
Size: The dimensions of this product are 18.2 x 19 x 16 inches, this means it is compact and would fit in standard kitchen cabinets.
Weight: It has high portability because of its relatively light weight of 30 pounds.
Durability: This heavy-duty system is both noise and trouble free to guarantee a long service life. This means that consumers can rely on this RO filter system for pure and refreshing drinking water for many years.
Tank: The storage tank on this product is NSF-certified for safety and better health.
Filters: It has long lasting and high capacity filters that effectively trap contaminants to prevent health infections related to dirty water.
Fittings: The fittings on this product are of the high-end Quick Connect type. These replace the former flanged or threaded connections that needed wrenches.
7. Watts Premier RO-Pure 531411 Reverse Osmosis System

The Watts Premier brand has yet again outdone itself by designing this highly effective water filter system. The features that make this product, so attractive consumers include the following:
Size: This RO filter system is designed with suitable dimensions, i.e., 12 x 4 x 12 inches so that it can consume less kitchen space that is highly valuable.
Weight: It weighs 16.1 pounds to promote portability when required.
Installation: It is easy to install and therefore does not require any technical assistance.
Faucet: This RO filter is equipped with an air gap faucet that is made of chrome material.
Filters: It has sanitary filters incorporated into it to allow for easy changes. In fact, the filters change out by the simple push of a button.
Filtration system: The filtration in this RO system is very robust to result in high quality and clean drinking water. The filtration system uses 4 stages for optimum results.
Certification: It has been thoroughly tested as well as certified by the WQA. The certification is against the NSF/ ANSI Standard 58. This means that it satisfies all stipulated standards concerning the quality of water.
Storage: It has a storage tank with a capacity of 3 gallons. This is an adequate volume for a small household.
8. Home Master TMHP Reverse Osmosis Water Filter System

Consistency is key to good products, and the Home Master brands that specialize in water filtration knows this all too well as observed in this product. This under sink RO water filter system has outstanding features as follows:
Warranty: It has a limited warranty of 5 years. This protects the consumer from any manufacturer defects.
Design: It has an innovative system that functions to address most common issues that are related to the traditional reverse osmosis water filter systems.
Size: It has a compact and suitable size with dimensions of 12 x 16 x 20 inches. This guarantees that it fits in the undersink space of standard kitchen cabinets.
Filtration: This product boasts of an advanced filtration as well as purification system that eliminates 98% of sediments, heavy metals, chemicals, iron as well as other contaminants.
Filters: It has durable filters that are easy to change. They last longer because they only require being changed annually or after 2000 gallons of water. It does not require any wrenches thus convenient.
Weight: Its small weight of 18.8 pounds makes it very portable if need be.
Minerals: It utilizes the Full Contact technology that is patented to add minerals like magnesium and calcium in the course of the purification system.
Prefilter: It has an iron prefilter that functions to protect the reverse osmosis membrane.
UV filter: This filter serves to destroy microorganisms in drinking water for a more pure and refreshing final product.
Permeate pump: This feature functions to maximize the limited water pressure for high performance.
Reverse Osmosis Filter Buying guide
A reverse osmosis water filter is among the most powerful resources that people can turn to if they are concerned about contaminants in water. It is a filtration system that removes an array of contaminants compared to other water filters; this means that consumers can be confident of the quality of water that they drink. Reverse osmosis improves the taste of water and attracts financial savings in the long run in comparison to purchasing water in bottles. People who are keen on purchasing the reverse osmosis filter system for their kitchen should consider some things to make a smart and worthwhile purchase:
Types
There are 2 major options of reverse osmosis filters in the market today, i.e., under-counter models and countertop models.
1. Countertop reverse osmosis filters
These products are designed to specifically sit on the ground or countertops. The technical term for these systems is freestanding reverse osmosis systems. These models are designed to be quite compact to save on kitchen counter space as well as to simplify their installation process. These filters are ideal for renters who are not allowed to effect permanent changes to homes they live in. The benefits associated with them are that they are compact, easy to install and are temporary as they can be moved if need be. The limitations of countertop systems are that they require counter space and that are less convenient to utilize.
2. Undercounter reverse osmosis filters
These are also known as under sink reverse osmosis filters because that is their installation location. These models happen to be the most common because they are easy to use and can filter out lots of water. However, they have a cumbersome installation process and produces significant quantities of wastewater.
Cost
It is important for consumers to have a rough estimate of the amount of money that they are comfortable and willing to spend on a reverse osmosis system. The more expensive reverse osmosis filters have more stages/ filters, can filter more quantities of water at a time and are equipped with extra features such as auto flush. There are also certain high-end systems that have the unique ability to return more valuable nutrients in water after the filtration of the harmful ones. It is not advisable to go for the lowest end reverse osmosis filters because they are constructed of cheap materials that are not durable and are not as productive as their counterparts are. The midrange products are capable of doing a decent job while the higher end ones add some impressive features.
Size
It is essential to give some thought of the available space before deciding on what type of reverse osmosis filter you would like to purchase. This means that people with a limited counter space in their kitchens should not purchase large reverse osmosis systems because it will only clutter the space. On the other hand, under-counter reverse osmosis systems must be able to fit in the available space under the sink. The best way to approach this is to measure the available space and compare the dimensions to those of the system being considered. In case you are worried that a reverse osmosis filter may be a tight fit, make sure to check with a professional so that he/she weighs on how its size will affect the installation process
Amount of water
Product specifications for various reverse osmosis filters will provide consumers with information on the number of gallons a system can handle per day. The standard sizes on the market today can handle 50 gallons of water, 80 gallons of water and some can handle 100 gallons of water. It is advisable for people with small households to go for the 50-gallon system while those with large households should go for the larger capacity systems.
Effectiveness
Usually, reverse osmosis systems are referenced by the number of stages they have. The stages simply refer to the filters in the system that are used in the removal of harmful particles from water. For instance, a 4-stage system might comprise of a sediment filter designed for sand and dirt, a carbon filter for chlorine as well as chemicals, one reverse osmosis membrane that removes all traces of chemicals and a post-carbon filter to eliminate any impurities leftover. A filter with 5 stages or 6 stages is recommended, but this is dependent on the state of water that one is starting out with. Nonetheless, people who want confidence that their system is performing an exhaustive cleaning job on water should buy a reverse osmosis filter fitted with extra stages as it will be a worthwhile investment.
Installation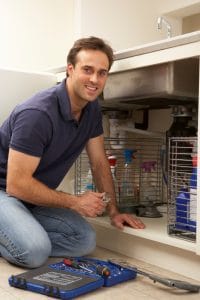 A good number of reverse osmosis systems are easy to use. However, they require good and regular maintenance to keep them in working order. It is important to check the frequency at which the reverse osmosis system's filter will require a replacement as well as the ease of cleaning it before purchasing one. People who do not like changing filters very often should go for models that need replacements annually or so. It is important to note that for reverse osmosis systems to work properly and have a long service life, they need regular maintenance.
Waste production
A major limitation of reverse osmosis systems is that they have to produce a lot of wastewater for them to deliver drinking water. In fact, most systems tend to recover only about 5 – 15% of the total quantity of water that they filter for contaminants. This is to mean that the additional water is necessary to get cleaner water for drinking. However, there are certain reverse osmosis systems that are designed to decrease the quantity of wastewater through repurposing it for other applications such as laundry or even dishwashing. Such systems are referred to as zero-waste systems. People who are comfortable with having clean drinking water but utilizing water with more sediments and chemicals for other household uses should go for such models.
Lifespan
It is important to know just how long a reverse osmosis system will last if you decide to invest in it and go through its installation process. The best approach to determining a model that is durable is to look for brands that are renowned for high quality and durable products as well as to check for those with solid reviews. Also, there are reverse osmosis systems that have warranties, and this is inclusive of limited lifetime warranties. It is advisable to go for reverse osmosis filters that offer consumers solid warranties so that you can be confident of not experiencing a worn out or broken down system in the near future.
How Reverse Osmosis Filters Work
Reverse osmosis works as a staged system, this means that water passes several filters or several stages before it is considered to be clean for drinking or cooking.
1st stage (Sediment pre-filter): Inorganic materials in water are removed at this stage. Water is pushed through a particulate filter (5 microns). This small-sized filter effectively traps contaminants such as sediment particles, rust, and dirt.
2nd stage (Activated carbon pre-filter): In this stage, water goes through a carbon filter, the function of the carbon is to react with dissolved chemicals such as chlorine, herbicides, VOCS, pesticides, and disinfectants. It is a very crucial step in the reverse osmosis process because dissolved chemicals have the capacity to disintegrate the semi-permeable membrane that was utilized in the stage. There are certain reverse osmosis filters that usually repeat the carbon filter step to guarantee better filtration. Such systems use reverse osmosis filters to eliminate dissolved solids, chromium, salt, lead and heavy metals.
3rd stage: The semi-permeable membrane that water is pushed through with the help of water pressure traps inorganic materials and contaminants. The trapped material is then flushed from the filtration system and down the drain.
4th stage: The filtered water is conveniently stored in a ceramic tank, the main purpose of doing this is because water can break down metals owing to its corrosive nature. The reverse osmosis water is slightly acidic and can, therefore, attack the rubber in storage tanks hence dissolving it. Alternatively, the attack on the rubber can be prevented through the remineralization of the filtered water before storage. There is an auto shut feature that prevents more water from flowing when the tank attains optimum capacity. 2.5 gallons of water is the capacity for a standard storage tank.
5th stage: Water is pulled out of the ceramic storage tank when the filter faucet is turned on, the water is normally passed through one more final polishing filter. The purpose of the final filter is to improve the taste of the water as it pours out.
It should be noted that regardless of the fact that reverse osmosis systems can remove microscopic parasites, a micro-tear or defect in the membrane could result in these organisms getting access to the clean water. It is for this reason that reverse osmosis systems are not rated to eliminate microorganisms except when they are incorporated with an Ultraviolet Light filter.
Different types of reverse osmosis membranes
Cellulose Triacetate (CTA)
Thin Film Composite membrane (TFM or TFC)
The two differ regarding chlorine tolerance and filtration ability.
When to replace a water filter in the reverse osmosis system
The recommendations of the manufacturer regarding this matter should be followed to the letter. They usually provide a replacement timing that places the user on the safe side to guarantee that the water quality will always be safe.
Measure water usage through the installation of a filter measurement meter or monitor. This will conveniently connect to an incoming water line that in turn feeds the water filter system while measuring the gallons of water passing through. Afterwards, program the meter or monitor to issue an alert when the recommended usage limit of the manufacturer is reached
The water bill can also help in determining the time for filter replacement. The water bill will indicate the quantity of water that has been used on a monthly basis. This usage should then be compared to the recommendation of the manufacturer before a replacement can be planned accordingly.
Comparison to other systems
Reverse osmosis filtration and carbon-based filters are two of the top drinking water filtration technologies. These are 2 very different technologies that serve various purposes. The following is an in-depth comparison of the two concerning drinking water filtration for the home: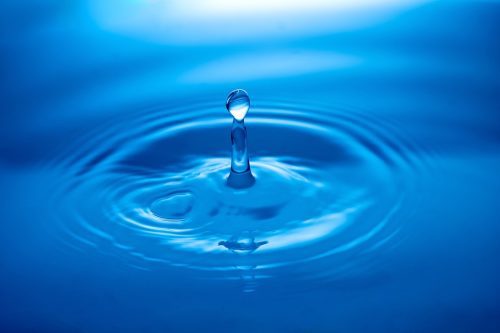 Substances removed: Reverse osmosis filters remove foul taste in water, odor, turbidity, organic compounds, chlorine, bacteria, viruses, cysts, parasites, arsenic, heavy metals, dissolved solids, and fluoride. Carbon filtration on the other hand only improves foul taste in water, improves odor, reduces turbidity, removes organic compounds, removes chlorine and THMs, controls the growth of bacteria, does not remove viruses, it selectively removes cysts and parasites, does not remove arsenic, dissolved solids or fluoride but removes some heavy metals.
Filtration: Most carbon-based filters possess an NSF Class I ratings, i.e., can remove up to 85% of particles that are 0.5 – 1 micron in size. However, reverse osmosis is capable of filtering down to about 0.001 microns. That is a significant difference of approximately 500 times. This is attributed to the tiny membrane pores of reverse osmosis systems.
Carbon filtration can be formulated to eliminate specific contaminants such as lead, arsenic or VOCs but reverse osmosis filtration comfortably handles all contaminants. In fact, carbon filtration mostly excels in the removal of chlorine odor and taste.
The above information clearly indicates that reverse osmosis removes much more from water compared to carbon filtration. Proponents would conclude that reverse osmosis filters are much more robust in cleaning water than other available systems in the market.