Depending on the place you live, the water supplied to many homes contain chemicals such as chlorine. Toxic mineral deposits, dangerous hormones, pesticides, and mineral salts might also be found in tap water. If you want to take care of your hair and skin, you need to buy the best shower filter.
Why Should You Get A Shower Filter?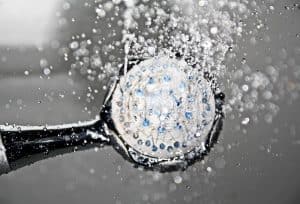 Although most of the chemicals in tap water are meant to treat and kill harmful microorganism and bacteria, they still pose dangerous threats to our health, especially our skin. Chlorine causes a drying effect on your hair and skin, and along with other chemicals added to water, it can seep into the skin through dermal absorption and inhalation. This and other reasons we will discuss later is why you should invest in buying one of the best shower filters.
In many cases, installing a shower filter can help fix the shortcomings of your shower. Signs that you need to install a quality showerhead filter include getting skin irritations after a shower, feeling a chemical smell of chlorine and sulfur when showering, and lack of lathering due to hard water.
These shower filters are easy to install and are affordable. Having one installed in your home will give you peace of mind knowing your loved ones will not be exposed to toxins and chemicals that are regularly found in tap water.
To help you find the best shower filter, we have compiled a review of the top rated shower head filters to make your work easier. We hope that this review will help you pick a suitable shower filter for your home.
Best Shower Filter Comparison Table
Image
Description
Dimensions
Rating
Price
1. Culligan WSH-C125 Wall-Mounted Filtered Shower Head


** Editor's Choice - Best Shower Filter **

8.5 x 4.75 x 12.25 in
9.2
2. AquaBliss High Output Universal Shower Filter


** Runner-Up - Best Shower Filter **

3.7 x 3.7 x 5.4 in
8.8
3. AquaHomeGroup Luxury Filtered Shower Head Set
11.5 x 5.9 x 3.3 in
8.9
4. Aquasana AQ-4100 Deluxe Shower Water Filter System
7.25 x 8.5 x 3.2 in
8.2
5. Culligan ISH-100 Inline Shower Filter
7.5 x 3.5 x 10 in
8.0
6. Homspal 10-Stage Shower Water Filter
3.5 x 3.5 x 5 in
8.3
7. Vida Cora REVIDALIZE Your Hair Loss Prevention Filtered Shower Head System
6 x 2.9 x 12 in
8.8
8. Universal Adaptive Design - Shower Head Hard Water Filter
5.7 x 3.9 x 3.9 in
8.7
Best Shower Filter Product Reviews
1. Culligan WSH-C125
** Editor's Choice – Best Shower Filter **

Culligan WSH-C125 is among the best shower filters in the market. It is equipped with unique features and specifications. With a chrome finish and anti-clog rubber spray nozzle, this shower filter will give you a pulsating shower experience. It can filter virtually all impurities in your tap water making it soft, refreshing and safe.
This quality shower filter from Culligan reduces limescale build-up and harsh chlorine levels in your bathing water. According to the manufacturer, this filter is capable of eliminating up to 99 percent of chlorine and other impurities present in bathing water. By reducing limescale build up, this filter delivers hydrating nourishment for your skin and scalp.
It also caters to different preferences and tastes by having five spray settings. This allows you to choose from highly refreshing pulse for a relaxing massage for your muscles to a full body spray for ideal water coverage.
It has an easy installation process as you do not need any tool or expertise to fix it onto your showerhead. All you need to do is wrap the included Teflon tape around your shower arm and attach the head. Within minutes, you should be enjoying rejuvenating and fresh showers.
Culligan WSH-C125 guarantee safe and relaxing baths. It can protect your family from hair, skin, and other problems caused by bathing with impure water. It is designed to last longer as it can filter up to 10,000 gallons.
Features of Culligan WSH-C125
It is certified by NSF and has an EPA WaterSense certification
It removes up to 99 percent of chlorine, limescale build up, and sulfur odor from water
Has an easy-to-install design
Culligan offers a 5-year limited warranty on this filter
Has a WHR-140 filter cartridge
Has anti-clog rubber spray nozzle that features five spray settings
Benefits of Culligan WSH-C125
It is easy to install
Eliminates virtually all the impurities in your bathing water
Comes with a clog-free nozzle
2. AquaBliss High Output Shower Filter
** Runner-Up – Best Shower Filter **

The High Output Shower Filter by AquaBliss ranks among the best shower filters in the market. Featuring advanced technology and unique features, this shower filter can be installed in commercial and residential shower rooms.
It has an advanced level of purification. It is designed to remove chlorine and other harmful substances from your bathing water. The filter can also trap heavy metals such as mercury, chromium, lead, and nickel. The result is soft water that lathers and soaps easily.
The performance of any shower filter is gauged by its filtration system, and this filter performs exemplary well in this category. With a 3-stage filtration system, AquaBliss High Output Shower Filter can filter water at both high and low temperatures. The 3-stage filtration system comprises of active carbon, calcium sulfite, and KDF-55 to filter your bath water. The activated carbon removes most of the impurities at lower temperatures while calcium sulfite removes the impurities in water at higher temperatures.
It requires no tool for installation. You do not have to be an expert to install this filter onto your showerhead. With a universal half-inch connections, this shower filter securely and easily connects to your standard shower arm, combo or handheld showerhead. The AquaBliss High Output Shower Filter also comes with a replaceable cartridge that is designed to filter between 10,000-12,000 gallons of water depending on the impurities in your tap water before needing a replacement. Replacement cartridges for this shower filter are affordable and easily accessible.
It has a high level of efficacy when it comes to filtering out impurities from your bathing water thanks to its advanced filtration system. These impurities can cause skin flakiness and dryness. Chlorine can also make your hair weak and brittle. The unexplainable weariness you sometimes feel after showering could be a result of excessive chlorine in your bath water. This shower filter from AquaBliss is highly effective in protecting your skin from these problems.
Features of AquaBliss High Output Shower Filter
This shower filter can remove heavy metals, pesticides, and chlorine and also restrict the growth of harmful germs
It features a multi-stage filtration system with KDF-55 included for optimal purification of your bathing water
It is incredibly easy to install and works on most standard shower arms
The 3-stage filtration system works equally well with cold and hot water
Benefits of AquaBliss High Output Shower Filter
It can purify water at any temperatures
Its 3-stage filtration system can remove all impurities
This filter is easy to install
It is highly versatile and works with most standard arms
It offers service for a long time
3. AquaHomeGroup Filtered Shower Head

This is yet another top-quality multi-stage shower filter that is capable of eliminating water hardness as well as significantly reducing the concentration of sulfur odor, fluorine, chlorine, and other heavy chemicals in your bathing water.
It boasts a 10-stage filtration system with KDF, activated carbon, stainless steel mesh, calcium sulfite, and PP cotton. This filter goes a notch higher in enhancing the quality of your bathing water by featuring a layer of alkaline ceramic balls which adds antioxidant content of your water.
It ranks among the top-quality shower heads thanks to its durable, tempered plastic housing that has a shiny chrome finish. The materials used for making this filter showerhead are extremely durable and should give you a long-lasting service before needing a replacement.
The cartridges should give you at least six months of filtering service before needing a replacement. However, if the water quality in your area is low, they may get damaged faster. Thankfully, AquaHomeGroup understands that and hence, offer you two extra cartridges as part of the package.
To make the deal sweeter, the company offers several other useful freebies as part of its packaging. This includes a Teflon tape that improves the fittings of the filter onto the shower arm, as well as beautiful shower caps.
Features of AquaHomeGroup Filtered Shower Head
Has alkaline ceramic balls to enhance oxidant content
Features 10-stage enhanced system of filtration to remove heavy metals and bacteria for a healthier hair and skin
Has two replacement cartridges
Comes with disposable filters that can last up to eight months
Benefits of AquaHomeGroup Filtered Shower Head
With 10-stage filtration system, you get pure bathing water that lathers easily
It is easy to install as no tool are required
Comes with a bunch of useful freebies making it a great bargain
4. Aquasana AQ-4100 Shower Water Filter

Aquasana AQ-4100 is promoted as a health and beauty product thanks to its efficiency in removing harmful chemicals and impurities in bath water that would interfere with quality and health of your hair and skin. This shower filter has a unique design that is different from its counterparts.
Whereas many shower filter systems require plumbing and re-adjusting your shower arm, Aquasana AQ-4100 offers a plug and play solution. This portable unit does not eat up a lot of your bathroom space, and you can attach it directly to your shower line and enjoy relaxing showers from its included shower head.
It comes with a premium massaging shower head that is easy to install, maintain, and replace. You get an opportunity to choose from a fixed shower head, no shower head, or handheld showerhead. With a threaded fitting style that has an attractive white finish, this shower filter will elevate the interior appearance of your bathroom. It provides consistent water flow at a rate of 2.5GPM. This shower filter allows you to adjust pressure and spray pattern to get your desired water flow.
The Aquasana AQ-4100 Shower Water Filter features a unique dual-stage filtration system that has up-flow filtration design. The first stage consists of granular zinc/copper media that is capable of removing over 90 percent of chlorine. The second stage has a high-grade coconut shell carbon which is capable of filtering harsh chemicals and synthetic impurities in your bath water. This shower filter also balances your water pH and improves air quality. Its filter cartridge can filter approximately 10,000 gallons of water (this is approximately six months for a medium family).
Most of the shower filter systems fail to deliver desired water flow, but Aquasana AQ-4100 Shower Water Filter can consistently provide water at a rate of 2.5 GPM. By adjusting pressure, one can switch to high flow or low flow. The superior design of this shower head offers excellent water flow even at low water pressure. Its great filtration system leaves your skin feeling softer and relaxed after showering. The up-flow design delivers an aerated stream of water with gentle bubbles thereby giving you a soothing massage.
It has an easy installation process. No plumbing skills are required to attach this shower head to your shower arm. It fits all showers with half-inch pipe thread connection. You can open this shower head easily by rotating its knob making it easier to clean and maintain. Its unique up-flow design prevents clogging. The recommended operating temperature of this unit is capped at 115 degrees F meaning it cannot be easily damaged by heated bathing water. Its manufacturers offer an illustrative installation manual to guide you on how to install this shower water filter.
Features of Aquasana AQ-4100 Shower Water Filter
It has a superior design that will elevate your interior bathroom appearance
Features a unique up-flow design that prevents clogging and media channeling. This also helps retain water pressure and showerhead height
Has a powerful filtration technology that features patented copper/zinc media as well as coconut shell carbon that eliminates up to 90 percent of chlorine and other impurities in the water
It is easy to install
Comes with an instructional manual to help with the installation process
Has an optimal flow rate of 2.5 gallons per minute
Its cartridge can filter up to 10,000 gallons of bath water
Benefits of Aquasana AQ-4100 Shower Water Filter
Has patented dual-stage filtration system that ensures optimal purification of water
Removes over 90 percent of chlorine and balances pH levels of your bath water
Reduces lead, VOCs, and copper
Enhances hair treatments and bath products
Has long lasting filter life
It is also available without the showerhead. This is useful for people who already have a showerhead
According to the shower filter reviews posted by happy customers, it's true that this shower filter offers pulsating shower experiences
5. Culligan ISH-100 Inline Shower Filter

The Culligan 1SH-100 is perhaps one of the smallest shower filters in the market, but the size shouldn't discourage you. The shower filter will remove up to 97% of chlorine, limescale, and effectively eliminate the sulfur odor. This bathroom shower filter ensures that your skin and hair remain soft by reducing exposure to chlorine. Better yet, the bacteriostatic filtering system aids in reducing the growth of bacteria and fungus in water resulting in a cleaner shower experience.
Each of the filters in the ISH-100 is in-line with market averages and should give you service for about six months or 10,000 gallons before you can consider replacement. The good thing with this amazing shower filter is that it attaches with ease to the existing shower arm at the end and to the existing showerhead at the other; the height and positioning of the showerhead are not affected. It can fit the standard ½ thread shower head.
The shower head and filter are incredibly easy to install with no tools or technical skills required. The temperature range for the ISH-100 is slightly narrower compared to the rest, but it can withstand up to 120 degrees (Fahrenheit). The entire system is tested and certified by the NSF international against the ANSI standard 177.
Features of Culligan ISH-100 Inline Shower Filter
Showerhead filter is easy to install with no tools required.
Includes WHR-140 filter cartridge which helps eliminate chlorine and sulfur odor
The patented bacteriostatic system helps get rid of bacteria and fungus
This system is tested and certified against ANSI standard 177 by the NSF International.
The benefits of Culligan ISH-100 Inline Shower Filter
It reduces aesthetic chlorine for softer hair and skin.
It limits the passage of bacteria and Fungi
It's easy to install without tools
There are no tools required for installation
Comes with a one-year limited warranty.
6. Homspal 10-Stage Shower Water Filter

There are very few shower filter brands today that boast a massive 10-stage filtration system as the Homspal Shower Water Filter. This bathroom filter has one of the largest and strongest filtration system in the business. If your local supply contains hard water which can negatively affect your skin and hair, then you should buy this shower filter to eliminate that problem.
The KDF-55 (10 stages filtration system) is the star of this system along with other layers of PP cotton, stainless steel mesh, coconut activated carbon, calcium sulfite, mineralized balls, medical stone, and magnetic energy ceramic balls. This massive combination enhances the removal of physical impurities and stuff that dissolves in water. The system can efficiently get rid of chlorine as well as other chemicals that may be found in your municipal water supply.
The package comes with two filter housing, silicone seals, a Teflon tape and two cartridges as well as all the tools needed to install the filter on your shower arm. The shower filter works with all kinds of showers, and there are no technical skills needed for its installation. The unit also helps in reducing chlorine level which can be highly toxic to your respiratory system, skin, and eyes. Chlorine dries out hair making it brittle and can also cause eye irritation.
The system works with any shower head and is very easy to install without any tools or technical skills required.
Features of Homspal 10-Stage Shower Water Filter
Has the 10-stage filtration system with a perfect combination of KDF 55
Comes with a Teflon tape, two cartridges, silicone seals and two filter housing
It's easy to install with no tools
Water purification results in body revitalization
Benefits of Homspal 10-Stage Shower Water Filter
Has a very easy installation process
Ensures effective water purification
Durable refill cartridges
7. Vida Cora REVIDALIZE

If you are looking to elevate your bathroom and make it more awesome than it is at the moment, this is the shower head filter to install. With its inbuilt LED lights that change color, there is no doubt you will have a relaxing, beautiful showering environment in your bathroom. The manufacturer says claims that these LED lights stimulate hair follicle growth, but we cannot ascertain to these claims.
What we are sure of is that it filters over 98 percent of chlorine, fluorine, organic compounds, and sediments which will improve your skin tone and hair texture.
Although the showerhead is fairly small, it produces solid flow and enough water pressure. It doesn't allow one to adjust water flow or switch settings; it is just a simple shower head when it comes to water output. It feels solid, lightweight, and is built to last.
Although it is one of the cheapest shower head on the market, this shower head boast of unique features that enable it to compete with the best in the market. It will make your late-night showers look cool, and it's handheld making it great for people who are looking for a flexible shower head.
Features of Vida Cora REVIDALIZE
It has a pulsating high power LED that help to resuscitate hair and stimulate hair follicles
Has a 10-stage filtration system that removes 98 percent of fluorine, chlorine, and organic chemicals
It can filter 10,000 gallons of water before its cartridge needs a replacement
Features bio-active spheres that ionize water to boost energy and reduce stress
The manufacturer offers 100 percent money back guarantee within 100 days
Benefits of Vida Cora REVIDALIZE
Comes with a built-in LED pulses light that stimulates hair growth
Has a powerful filtration system that removes fluoride, chlorine, and organize compounds
It ionizes water
8. Limia's Care Shower Filter

This affordable shower filter features 5-stage filtration system that removes most of the contaminants and harmful impurities in your bath water. The filtration system includes calcium sulfite and KDF-55 for removal of chlorine, organic compounds, and heavy metals, activated carbon for removing pesticides and other chemicals that may have seeped into the water, as well as steel mesh and PP cotton for removing physical impurities such as dust and dirt.
Its filter is housed in a shell made of tempered plastic with a sleek, chrome finish for aesthetic purposes. The installation process is very easy, and the manufacturer provides you with all the necessary components and accessories you need. These include Teflon string, user manual, and silicone seals.
The filters need to be changed after every 5-6 months on average in a medium-sized family. Its cartridge can filter between 10,000-12,000 gallons of water. The manufacturer provides an extra replacement cartridge along with the filter.
Features of Limia's Care Shower Filter
It comes with two filter cartridges
May help prevent dry hair or skin
Comes with a plumber's tape
Its shell has a chrome finish
Removes chlorine and other contaminants in your bath water
Benefits of Limia's Care Shower Filter
It's relatively affordable
Comes with an attractive design that will upgrade your bathroom interior appearance
Has outstanding filtration system that eliminates most of the contaminants
Shower Filter Buying Guide
How to Choose the Best Shower Filter
By now, you understand that water supplied to your home can be purified with the use of a shower filter. However, not all shower filters are durable, and some may not offer long lasting service. If you did not find a suitable shower filter among the ones we have reviewed above, here is how you can choose the best one for your needs;
Ensure that the filter is either Vitamin C or KDF. These two methodologies have been proven and can eliminate chlorine and other toxins in the water.
Longevity should also be another key element you need to consider when purchasing a shower filter. Ensure that the filter you intend to buy has a longer lifespan, and its replacement parts are easily accessible.
Make sure the shower filter you intend to buy is made of durable materials. Try to avoid those made of thin metals or cheap plastics as they are susceptible to bending, breaking, and cracking.
Ensure they match your bathroom aesthetics. You can even bring pictures of the showerhead to your bathroom to see how it will blend. You should merge functionality with the look of your bathroom. It will not make sense having a great interior design in your bathroom only to be ruined with a bulky filter.
Be sure that replacement parts are available. If a showerhead does not have replacement parts, then you may need to consider another brand.
Factors to Consider When Buying Shower Filters
To buy the best shower filter, consider the following factors;
It is important to choose a filter that has met EPA and WaterSense standards. In the recent past, these bodies have become stricter regarding the standards shower filters should meet- they need to be environmentally friendly and sustainable.
This feature allows you to choose the water pressure or intensity of your shower head; from mist and pulsating massage to trickling water for lathering purposes. If you need a versatile shower filter, then you should consider this feature.
Your budget is another key factor to consider. However, ensure that price does not compromise quality. The units we have reviewed here are among the best and most efficient, yet they are relatively affordable. With any of the above units, you will get optimal performance at an affordable price.
With these factors in mind, you will be able to identify a suitable shower filter for your needs with ease.
Reasons to get a shower filter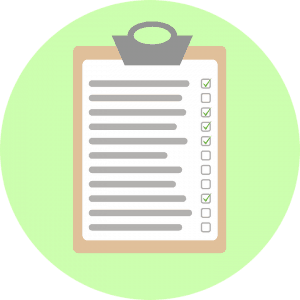 Using unfiltered water to shower is like using liquid pesticide to wash your beautiful skin. Since most municipalities don't eliminate hard water, you are left to use water containing lead, chlorine and other dangerous chemicals. Most of these chemicals are poisonous and could cause diseases when you get exposed to them in large quantities. Those that aren't dangerous such as chlorine make your skin itchy and dry every time you take a shower so either way, you need an effective shower filter. Below are the benefits of installing a water filter;
Removing water impurities and chlorine from your water ensure you get better showers and also improves the quality of air in the bathroom. The irritation brought by chlorine and the other minerals get eliminated. Also, those minerals causing your skin and hair to dry are drastically reduced. To sum it all up, the shower filter ensures you shower with soft, healthy water leaving you energetic, healthy, and relaxed.
Reduced chances of getting cancer
You may think this is a scare tactic but research conducted by the CDC shows that long-term exposure to chlorine and other chemical compounds found in unfiltered water can cause cancer. Using hot water to shower leaves you more exposed as the chemical compounds are converted into gas under hot temperatures, and you inhale them. Other studies have shown that vaporized chlorine is a hundred times likely to get into your system than when it's simply in liquid form.
Decreased exposure to asthma
Studies have shown that asthmatic people who shower in unfiltered water get more attacks than those who use filtered water. These studies relate poor indoor air quality and exposure to chlorine as leading causes of asthma attacks. Related studies show that children who swim in chlorinated water get more attacks than those who swim in water with the limited amount of chlorine.
Have you ever come out of a shower more tired than you were going in? It is because your body was exposed to chlorine and other impurities. Chlorine can be inhaled while mercury and other minerals get absorbed through your skin. Even without these impurities getting into your body, they strip away the oils that make your skin soft and block skin pores which have a negative effect on you. A shower filter will get the impurities out of your way by filtering them leaving you to enjoy your showers.
Disease-causing impurities reside in unfiltered water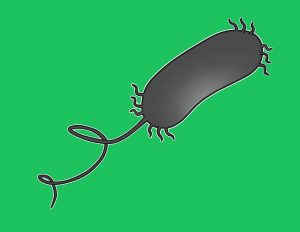 No one ever imagines that the water from their shower can affect them. The truth is, there are many minerals and micro-organisms in the water that can cause sickness. Studies have shown that most of the water used in homes can potentially cause pulmonary diseases. According to the CDC, people who use hot showers are often exposed to chlorine which affects their lungs. Other water impurities such as lead are dangerous to your skin.
You've probably heard of people who refer to shower filters as beauty products, and they are; they can restore your silky and lavish hair back. Filters sieve hard minerals ensuring its soft enough for relaxing showers and also eliminates minerals that cause itching and drying of your skin. Also, water free of impurities enhances your hairs softness, since its natural oils aren't being washed away anymore.
Besides, chlorine, which is a common water impurity that affects your hair and skin, is reduced. The reduction of chlorine then reduces your skin aging process and restores your hairs natural shine.
Bottom Line
Your skin should not look dry, patchy, and rough after taking a shower because of showering with hard water. You do not need to install an expensive water filtration system; any of the above shower filters will solve that problem.
All of them have been tested and proven and will make showering a pleasure. They come in simple and attractive designs and are easy to install. They remove most of the impurities in tap water and work with different water systems.
They have been around for a while and continue getting positive reviews from satisfied customers. Make your shower experiences more enjoyable by purchasing any of these shower filters.