PUR 3-Stage Faucet Water Filter offers an excellent and reliable means of filtering tap water to obtain healthy and odorless drinking water. It is easy to use and install and can filter 100 gallons of water before its filter needs a replacement.
It also comes with an electronic safety indicator, which notifies you when the filter requires replacement or change. You can switch between filtered and unfiltered water by turning a switch. Featuring an attractive chrome finish, PUR 3-Stage Faucet Water Filter will amalgam with your modern kitchen interior décor.
PUR 3-Stage Faucet Water Filter Featires
Advanced Filtration System
Certified to eliminate most of the contaminants, this water filter uses patented Maxiom technology to provide fresher and cleaner tasting water. Maxiom Technology is a unique method for filtering water. It's a blend of carbon and ion exchange materials for maximum elimination of contaminants in water. As you know, clean water is the basis of good health, and with this water filter at your home, then you're destined for good health. The PUR 3-Stage Faucet Water Filter uses carbon filters that are removed from coconut shells. The shells are then treated with steam to make tiny pores that can only allow water molecules to pass thereby filtering out any other contaminants present in water.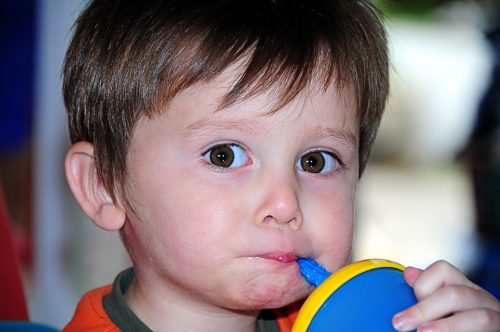 According to the manufacturer, PUR 3-Stage Faucet Water Filter can eliminate 99% of Lead, 96% of Mercury, and 92% of pesticides. The technology used cleans water by passing it through filters with natural minerals, making it tastier and healthier.
The filter employs a 3-stage process, which makes PUR 3-Stage the best faucet water filter in its price range.
With a one-click installation, you can mount this water filter in your faucet with ease. Within a few minutes, your filter should be ready for use. In other words, you don't need to hire a plumber or buy special tools to install this filter.
PUR 3-Stage Faucet Water Filter is designed with a 3600 swivel, enabling it to fit in most sinks. You should keep in mind that this unit solely works with standard taps. Thus, for those with a pullout or handheld faucet, you should consider other faucet water filters.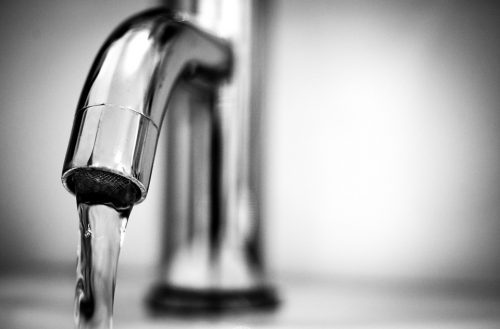 The switch is conveniently situated to make it easier for one to toggle between unfiltered and filtered water. It all depends on the water you want to draw from your tap. With this switch, you can easily reserve filtered water for drinking and unfiltered water for other purposes such as washing dishes.
The filter has an inbuilt digital indicator that notifies you when the filter needs replacement.
Pros of PUR 3-Stage Faucet Water Filter
Its one-click installation makes fixing it in your faucet easier. This means you don't have to call your plumber to get this water filter installed
The 360-degree swivel allows the filter to fit in most modern sinks.
It has a switch on it to allow you toggle between unfiltered and filtered water. This allows you to save your filter from cleaning water that is meant for other uses other than drinking and cooking. If you are forgetful, PUR 3-Stage Faucet Water Filter has an inbuilt LED filter indicator that lets you know when your filter needs replacement
You can get it in multiple colors, including silver, chrome, stainless steel, and white. This gives you options to choose a filter that matches the rest your kitchen appliances and interior décor
It has quality filters that remove over 90 percent of contaminants and sediments in water, including heavy metals such as lead and mercury
Its sturdy construction makes it durable. From the faucet water filter reviews posted by happy customers, this filter can last for many years
The Cons
It only works with standard faucets. Therefore, if you have a handheld of pullout faucet, then you should look at other options for a water filter
Conclusion
PUR 3-Stage Faucet Water Filter is a good introduction to the benefits of tastier, filtered water. It removes most of the contaminants and provides fresh tasting water. The filter will also help you save the environment by reducing plastic bottles.
If you are looking for a tried and tested faucet water filter that doesn't require constant refilling and saves on space, then PUR 3-Stage Faucet Water Filter is the best bet. Not only is this filter more convenient, but also will add value to your kitchen. When you purchase PUR 3-Stage Faucet Water Filter, you are investing in a quality water filter.