A pitcher filter is a great appliance that will help you save money you would have used to install an expensive under-the-counter system. Although it is as efficient in eliminating contaminants from your tap water as the under the counter system, a pitcher filter will remove most of the contaminants and make your water tastier.
If you are looking for a quality pitcher filter that can improve the taste of your drinking water and remove some contaminants, then KAZ INC. PUR 2-stage Dispenser is the way to go. It uses the PUR 2 Stage Water filter to eliminate contaminants and leave your water fresh and clean. Investing in this pitcher filter is both cheaper and environmentally friendly than buying bottled water. Here is a review of KAZ INC. PUR 2-stage Dispenser;
KAZ INC. PUR 2-Stage Dispenser Key Features
The KAZ INC. PUR 2-stage Dispenser has a slim design that can fit in your fridge and shelf for an easy pour. Its special fill-tray feature that allows it to distribute weight, making it easier to carry and fill. Its slim design enables it to fit in most sinks and inside an already cluttered refrigerator.
The pitcher is ideal for average families, holding 18 8 ounce glasses of water, or for people who don't want to keep refilling their water pitcher severally during the day. If you have a limited fridge space, you should consider buying KAZ INC. PUR 2-stage Dispenser.
It Has a Two Stage Water Filtration System
This 18-Cup dispenser uses a two-stage filtration system to remove contaminants such as mercury, chlorine, and other harmful substances in your water. This turns your questionable tap water into fresh tasting water that has no potentially harmful contaminants.
The first part of the water filtration system has a PUR filter and heat-treated coconut shells. The heat treatments create pores in each coconut shells, adding surface area for filtration. This added surface area traps more contaminants as the water runs through the filter.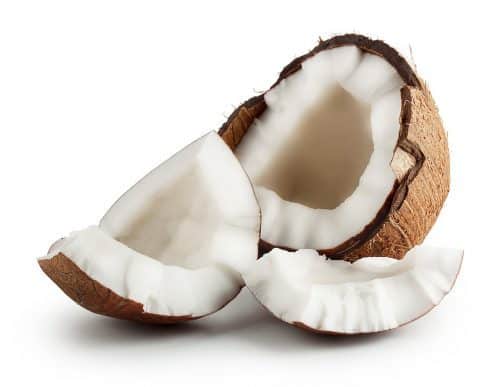 In the second stage of this water filtration system, water flows through the carbon microfilter layer and then flows through a second layer designed to trap any sediments and residues in the water. The carbon layer attracts contaminants while the second filtration layer removes small residues.
Some of the contaminants removed in this two-stage water filtration system include mercury, chlorine taste and odor, trace pharmaceuticals, microbiological cysts, lead, and other heavy metals.
The end result is water that has no harmful contaminants. The filter lasts for over 40 gallons of water, upon which it is replaced.
The manufacturer has made it easy for one to dispense the filtered water by fitting an easy-to-use "faucet" on the front. You don't need to precariously lift the pitcher of your fridge to tip it up.
It also comes with easy to use handles that makes refilling work really simple, and because of its elongated design, weight is distributed evenly.
The KAZ INC. PUR 2-stage Dispenser will filter up to 40 gallons of water, which will serve an average household for close to two months. The best thing with PUR filters is that you don't need to worry about knowing the right time to change them because there is an indicator at its top that will notify you.
The Pros of KAZ INC. PUR 2-stage Dispenser
It holds 1.125 gallons of healthy, clean, and great-tasting water
It has a slim, space-saving design that makes optimal use of refrigerator partitions
Removes virtually all the traceable contaminants in your tap water including heavy metals and chlorine
Fits conveniently in the sink which makes refilling work easy. Besides the special fill-tray design helps to distribute weight for easy lifting
The filters provide up to 40-gallons of clean, healthy water
The Cons
Some people have complained of leaking of filters
Some customers have also complained that the manufacturer lacks good customer care
The Final Verdict
There you have it; an unbiased KAZ INC. PUR 2-stage Dispenser review. If you are looking for an efficient and durable water filter pitcher, then KAZ INC. PUR 2-stage Dispenser is the best bet for you. We can recommend it to all individuals who treat their health as a priority by ensuring they simply drink and use clean, healthy, and great tasting water.