The best way to clean and purify water is by using Reverse Osmosis system. With numerous brands making water purifiers on the market, it might be challenging to choose a quality one. However, one company that has stood out is Home Master Purifiers with their latest unit being Home Master TMHP HydroPerfection RO system. It is one of the reliable and best water purification system, specifically designed to utilize high-quality technology that offers users ultra-pure water that has added minerals to make it taste great.
It uses its catalytic carbon, iron, sediment, and reverse osmosis purification process to remove 98% of dissolved solids hydrogen sulfide, iron, chlorine, metals, chemicals, and other dangerous water pollutants. This system uses a 9-stage purification process to filtrate and enhance your drinking water.
Home Master TMHP HydroPerfection Reverse Osmosis System Features
It Provides Pure, Great Tasting Water
This RO system uses its nine stages of purification, filtration, sterilization, and enhancement to generate ultra-pure water. By using different types of purification process such as catalytic carbon, sediment, reverse osmosis, and iron, Home Master TMHP HydroPerfection RO system eliminates up to 98 percent of hydrogen sulfide, chloramines, chlorine, iron, pharmaceuticals, chemicals, and dissolved solids among other contaminants.
This system has an iron pre-filter that eliminates dissolved iron in the water, which is known to destroy the RO membrane, thereby protecting the membrane.
The Home Master TMHP HydroPerfection RO system employs quite a different mechanism of taking all microorganism and viruses away from your water; Using Ultra-violet filtration method efficiently removes most of the contaminants without changing the water chemistry.
This method doesn't leave behind any remains, unlike chlorine. It works by subjecting microorganism to powerful UV rays that penetrate their cells walls thereby deactivating them.
Approved by EPA as a safe technology for water sterilization, this system can kill more than 60 different types of germs, viruses, and other microorganisms.
It Has A Faster Flow Rate And Is Water Efficient
This RO system is built with innovative technology that has incorporated a non-electrical permeate pump that increases its efficiency.
By minimizing water wastage by up to 80 percent, this system is a great water saver. It eliminates dissolved solid creep which leaves your water sparkling clean.
With larger piping, fittings, and a high-flow component, the Home Master TMHP HydroPerfection RO system has faster flow rate as compared to most RO systems on the market.
9-Stage Filtration Method
With nine stages of filtration, sterilization, purification, and enhancement, this unit is solely dedicated to providing you with the best quality water. This filtration system is capable of eliminating over 98 percent of pollutants that are found in tap water which include chlorine, hydrogen sulfide, and chloramine as well as other pharmaceutical products.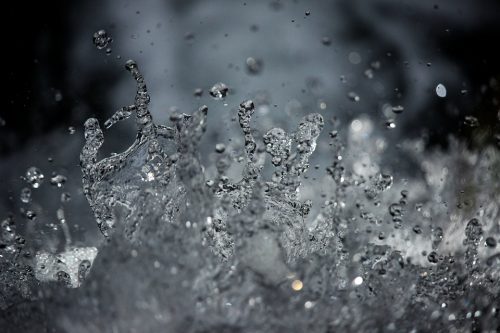 It is fitted with long-lasting filters that not only give you a longer service but also an easier time when replacing them. Installing replacement filters does not require any tools; not even a wrench.
It Has a Modular Filler Design
One of the major downsides of traditional purification system is that you can change the filter, but not the canister. Over time, residues that collect in canister accumulates thereby reducing the efficiency of the system. However, with Home Master TMHP HydroPerfection RO system, you can change both the filters and canisters, thanks to their improved modular design.
Easy Installation Process
Most RO systems are delicate and have a complex installation process that necessitates a professional plumber to come and fix them. However, this is not the case with the Home Master TMHP HydroPerfection RO system as installing this system is very simple.
All the parts are designed to fit, and they come with labels and colors to match. Along with a detailed installation manual, you can also get advice from their customer support system that is very helpful.
Pros of Home Master TMHP HydroPerfection RO system
It has a simple installation process
Easy-to-change and long lasting filters
It adds essential minerals to your water thereby giving it a great taste
The iron pre-filter fitted in this system protects the RO membrane thereby giving you a longer service
Its unique UV filters eliminate harmful microorganism in your water without changing its chemistry
Cons
From the Home Master TMHP HydroPerfection reverse osmosis system reviews posted by Amazon customers, we noted that the system doesn't score very well in terms of quietness; it makes some noise when operating. However, you can reduce noise by insulating its exterior.
The Bottom Line
If you are looking for a reliable and the best reverse osmosis system that is capable of delivering high-quality water for your household, then Home Master TMHP HydroPerfection RO system is a great option for you. With its simple installation process and durable system, you will find it a valuable appliance to add to your modern kitchen.