Offered at a very pocket-friendly price, the Global Water RO-505 is both convenient and one of the best reverse osmosis systems on the market. It removes up to 99 percent of contaminants in tap water thereby providing you with high-quality drinking water. Some of the pollutants eliminated include fluoride, chlorine, arsenic, lead, and many other contaminants that are capable of causing health issues. With connector fittings, installing this device is incredibly very easy, and you won't need to call a plumber to do the installation work.
The Global Water RO-505 comes with high-quality NSF filter, which provides the user with clean, refreshing, and pure drinking water. In fact, it provides cleaner water than the one packaged in most bottles. The device has been tested, and its maker offers a one year warranty, in case you encounter issues emanating from manufacturer's defect.
Reasons Global Water RO-505 Stands Out From the Rest?
This reverse osmosis system comes with durable filters that will deliver clean drinking water. The durable nature of this filters ensures that you enjoy pure and safe water for a long time without interruptions. The manufacturers offer four extra filters to cater for replacement once the current one has become ineffective.
The Global Water RO-505 is a high-performance filtration system that purifies drinking water to a level most reverse osmosis system cannot reach thanks to its premium NSF filters that can remove dissolved solids and up to 99 percent of contaminants. These filters eliminate fluoride, lead, arsenic, bacteria, and chlorine, just to name a few.
It Has a 5-Stage Filtration System
The Global Water RO-505 features a 5-stage filtration system to purify water. Different pollutants are removed at each stage, thereby giving you the cleanest water possible. It is very effective in removing even the tiniest contaminants that are found in tap water.
It Provides Great-Tasting Water
One of the major strongholds of Global Water RO-505 is that it delivers fresh, pure water free of contaminants. By filtering 1000+ pollutants and contaminants in your tap water, you can be assured that this unit is thorough in its works. Its powerful filtration media eliminates all contaminants including the notorious heavy metals and chloramines.
The Pros of Global Water RO-505
It operates silently; noise-free
Purifies up to fifty gallons of drinking water every day
It uses pressure as opposed to batteries and electricity
Installing this device is easy and doesn't require maintenance
It has an auto shut off button that turns off filtration when its tank reaches 65%
It is sturdy and compact, hence durable
The Cons of Global Water RO-505
It doesn't add back essential minerals in your drinking water. Therefore, for people looking for a reverse osmosis system with the re-mineralization process; this is not the perfect choice for them.
From the Global Water RO-505 reverse osmosis system reviews posted by customers, this unit has a high water wastage ratio as compared to most of its competitors
Conclusion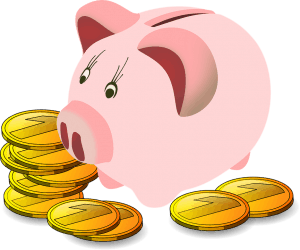 If you are looking for a tested and proven filter, then Global Water RO-505 is a great choice. It has everything that you need when it comes to a reverse osmosis filtration system. From the many reviews posted by its customers, it's true that this is one of the best filtration systems on the market. And the best thing about it is that it doesn't leave a hole in your pocket; it is fairly priced.
With a high-performance 5-stage filtration system, you can be assured that contaminants and pollutants will not find a way to your drinking water. As a matter of fact, it removes 99% of all the contaminants in water and 1000+ pollutants including fluoride and chlorine.
The filtration process has been enhanced by the premium NSF filters that are fitted with this system. These filters do a great job in reducing the sediments and pollutants in tap water. Some of the common contaminants eliminated by Global Water RO-505 include chlorine, lead, bacteria, and much more.
Installing it is quite easy since it comes with high-quality connector fittings that are easy to put together even for a person who has never had this system before. You won't need to call a plumber or buy extra tools to have this system up and running.
Overall, we can recommend it to anyone who is looking to replace their older water filter or those who want to install a new one for the first time.