The DuPont WFFM350XCH is one of the most affordable and the best faucet water filter in its price range. It is a unique tap water filter that gives your great-tasting and healthy water, at the comfort of your home. Designed with an attractive interface, this filter features an electric display.
In addition to the aesthetically appealing looks, it filters water in a perfect way, which is its main role. Installing the filter is easy, and you do not require any special tools or hands-on skills; you only need to mount it on your faucet, and you're good to go.
DuPont WFFM350XCH Features
This unit is fitted with quality filters that reduce chlorine, sediments, cysts, benzene, lindane, asbestos, lead, as well as mercury from your drinking water. Besides removing these harmful contaminants, it also makes your tap water more appetizing, while improving taste and clarity. This can be attributed to DuPont Patented antimicrobial protection that is built into all DuPont's water filter systems.
The unit can filter over 200 gallons of water, which is quite commendable. With an electronic display, you will know when the filter needs replacement. Replacement filters for this unit are readily available and affordable. Besides, they offer great value for your money. In terms of quality and longevity, DuPont filters win all the time.
Easy Installation Process
Installing DuPont is extremely easy as you do not need to have special equipment. You will only need to mount it on your threaded faucet and seal it with a plumber's tape that comes together with the DuPont WFFM350XCH packaging. The plumber's tape is meant to make it easy for you, in case you the filter fails to fit in your faucet, to install your unit perfectly. DuPont also provides adapters and washers in case your faucet has outside threads.
The unit comes with a 4-year limited warranty, and this shows that DuPont is highly confident on the quality of their product, and therefore can risk offering a lengthy warranty. If you encounter any manufacturer defect within the warranty period, the company will be ready to replace your unit.
This unit is also WQA certified making it one of the best if not the best faucet water filter in its category.
Easy-to-Read Electronic Display
The unit comes with an electronic display that tells you the number of gallons filtered and the remaining battery life (DuPont WFFM350XCH runs on 2 AA batteries).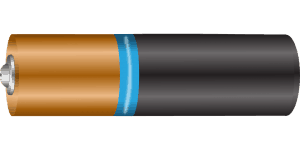 ---
It has a convenient knob on the arm of the device allowing you to switch between filtered and unfiltered water easily. It has little grips on it to ensure you do not slip off the knob in case your hands are wet.
It Has Great Filtering Ability
Being WQA certified, this unit can reduce lead, mercury, asbestos, microbial cysts, turbidity, giardia, cryptosporidium, and particulates Class 1. It can filter 200 gallons of water before its filters need replacement.
Besides, replacement filters are readily available and are easy to install.
The DuPont WFFM350XCH is available in a variety of style ranging from chrome and white to brushed nickel.
Pros of DuPont WFFM350XCH Faucet Water Filter
It has a convenient design, making it easy to use
It provides healthy drinking water, free of contaminants and sediments
The filter lasts for a considerable time; it can filter 200 gallons of water before it needs a replacement
Reduces chlorine, lindane, asbestos, lead, mercury, and other heavy metals that might be present in your tap water
Comes with a plumbing tape to make installation work easier, especially if you experience compatibility issues
With an easy-to-read electronic display, you will know the optimal time to replace your filters
Cons
From the faucet water filter reviews posted by people who bought this unit, we learned that one might experience visibility issues with its display during bright light
Conclusion
If you are looking for a unique and durable water filter, then you should consider DuPont WFFM350XCH. It comes with a stylish edge and it is affordable, thus offering a great value for your money. It is suitable for small and medium-sized families. One of the outstanding features of DuPont WFFM350XCH is the water flow selector; it is expediently situated on the arm of this device where you can easily switch between filtered and unfiltered water, by turning the knob. It is uncomplicated, and even a kid can use it without any assistance.
With DuPont WFFM350XCH water filter, you will have clean and great tasting water at home.