APEC Top Tier ULTIMATE RO-90 is one of the most efficient water contaminant removal systems that eliminate sediments, heavy metals, and disease-causing pathogens. It also stabilizes minerals in your water.
With over two decades of experience in making water filtration products, APEC is one of the top brands and their latest product, APEC Top Tier ULTIMATE RO-90 has maintained the brand's reputation of having durable and efficient units. Built in the US, APEC Top Tier ULTIMATE RO-90 removes 99 percent of contaminants from your tap water.
This reverse osmosis system removes chlorine, chromium, heavy metals, excess fluoride, bacteria, viruses, protozoa, arsenic, microorganisms, lead, and pharmaceutical products, among other contaminants.
By utilizing the latest in water filtration technology, this RO system guarantees healthy and great-tasting water that is contaminant-free. Besides, it operates silently.
Features That Make the APEC Top Tier ULTIMATE RO-90 Reverse Osmosis System a Top Pick
5-Stage Filtration System
The APEC Top Tier ULTIMATE RO-90 utilizes a 5-stage filtration process to cleanse water. In each of the five stages, different contaminants are removed to enable it to deliver the cleanest water possible. It works effectively to eliminate even the tiniest contaminants that are found in tap water thereby giving you clean, fresh water.
It Comes With a 1-Year Warranty
To instill confidence in buying this product, the manufacturer offers a one year of full warranty. If you find any problem arising from manufacturer defect, you can have it returned, and they will replace it without any questions asked. You can also extend your warranty by subscribing to either 2-year or 4-year protection plan; you will only need to pay several bucks to get your appliance covered.
APEC Top Tier ULTIMATE RO-90 is capable of producing 90 gallons of pure water a day, a quantity that is larger than other many RO systems on the market. Therefore, if you live in a large household or an office that with a large number of people, your needs for pure drinking water can be met by this unit.
Throughout the life of APEC Top Tier ULTIMATE RO-90, APEC offers helpful customer support service to assist with any concern that you may have regarding their unit. In case you need to know where you can purchase replacement filters, they will inform you.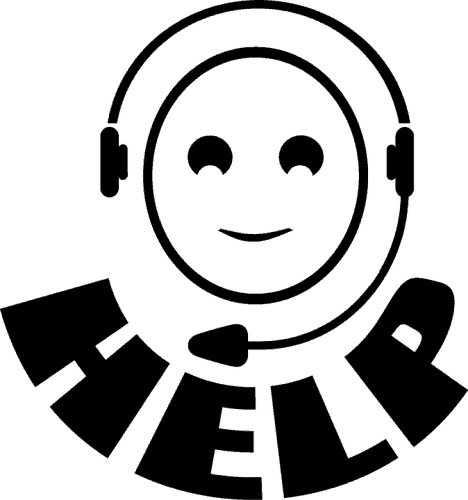 Fitted with original clips, there is no need for you to use additional fittings or locks. The JG connect fittings will help in making it possible for the installation process to be accomplished in a smooth and convenient manner.
The Pros of APEC Top Tier ULTIMATE RO-90
High capacity filters- with APEC Top Tier ULTIMATE RO-90, the lifespan of their filters are longer as you will only need to replace it on an annual basis. This means you will have a whole year of uninterrupted service.
Removes 99 percent of contaminants- many people may opt to avoid buying this filter in favor of other models with 7-stage filtration system, however, do not be fooled by such as APEC Top Tier ULTIMATE RO-90 has ability to eliminate up to 99 percent of contaminants in your tap water as opposed to 7-stage filtration system that can only remove 98%.
Durable construction- since it is made in the US using locally produced materials, you can be confident about the quality of this unit, hence making it durable. The 1-year warranty offered by APEC shows that they are confident with their unit that it will deliver effective water filtration all while maintaining its internal components in good shape.
High flow rate- this water filtration system has a flow rate that is 2X better than the flow rate of most of its competitor's models that are available in the market.
Minimal maintenance- besides being easy to install, reverse osmosis system reviews posted by customers on Amazon were full of praise with regard to how this water filtration system is almost maintenance-free. You are assured of optimal functioning even without maintaining this system.
The Cons of APEC Top Tier ULTIMATE RO-90
Costlier filters- in spite of them being readily available, filters of this unit are offered at a relatively higher price as compared to other replacement of its competitors. However, this should not be a big issue when you take into consideration that they will last for a long time than most of its competitors' units. In addition, they have a superior quality, which is why you should not mind spending more on these filters.
It has no re-mineralization process- while it is highly effective in eliminating contaminants, the APEC Top Tier ULTIMATE RO-90 does not restore essential minerals, such as calcium.
The Bottom Line
If you are looking for a proven choice for reverse osmosis system, APEC Top Tier ULTIMATE RO-90 is the perfect bet. With a 5-stage filtration system that eliminates 99 percent of contaminants, you can be assured of pure drinking water. This means that tap water undergoes five stages to ensure even the tiniest contaminants are removed leaving your water clean, and healthier. This RO system can filter up to 90 gallons per day; a capacity that is significantly larger than other models in the market. Its durable filters is another factor that cannot go unnoticed. With exemplary customer support and a one-year warranty, you don't have a reason not to consider APEC Top Tier ULTIMATE RO-90 as your water filtration system.